We want to recognize Weston Middle School's Cyndi Calvert for winning a Crystal Apple Award this year!

Cyndi Calvert is a Paraprofessional at Weston Middle School and has worked for the district for nine years. A constant source of academic support for students, she leads small-group instruction in classrooms and support periods during the day. Cyndi also does a wonderful job of managing the school library, previewing books that students suggest, ordering new books, leading preschool story time, and promoting a love of reading to all students. Described as an outstanding employee, mentor, role model, and educator, "her commitment to both academic support and student literacy make a difference in the lives of our students every day."

Please congratulate Cyndi on this award and thank her for helping support our students!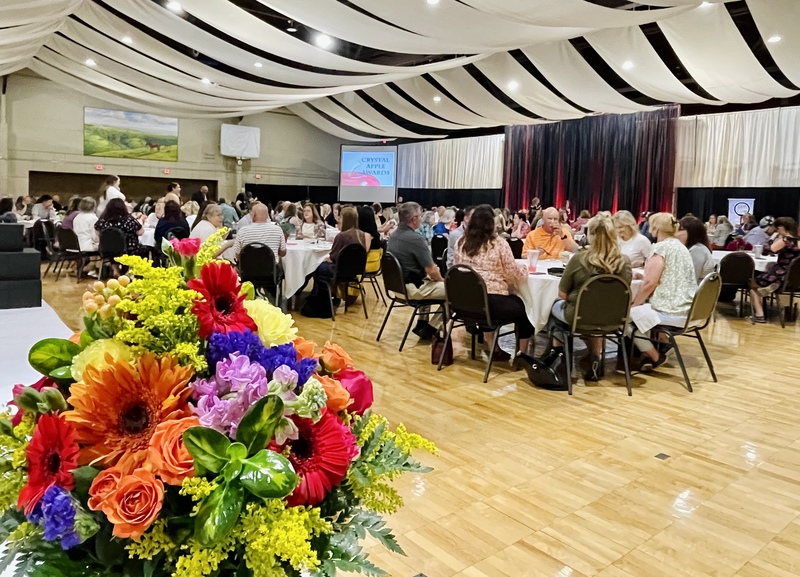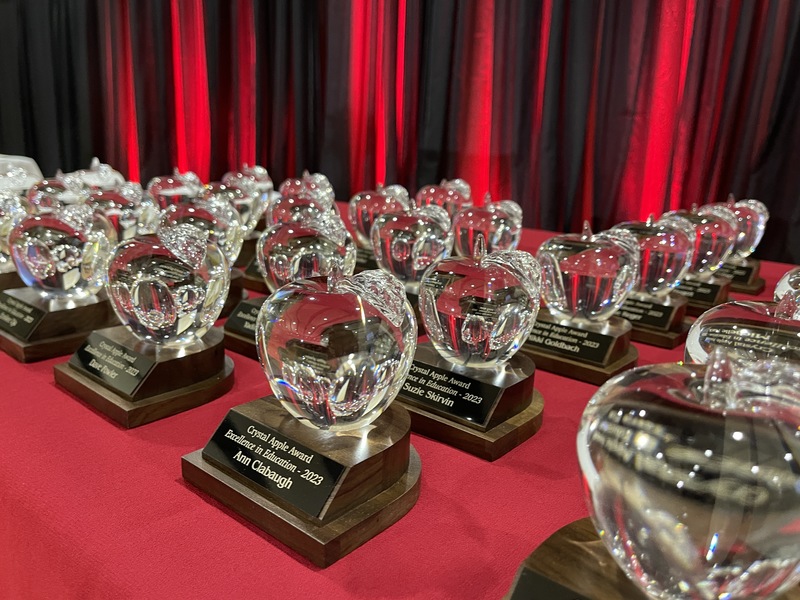 More about the Crystal Apple Awards

Each year, InterMountain Education Service District (IMESD) organizes the annual Crystal Apple "Excellence in Education" Awards for our component school districts. The purpose of these awards is to recognize outstanding individuals in the education field who are dedicated to the success of our students. Exceptional administrators, teachers, classroom assistants, and school staff in our communities deserve recognition and praise for their hard work in schools each and every day. The Crystal Apple Awards honor and celebrate these individuals. Thank you to all the winners for providing exemplary learning environments!