Four students from Weston Middle School represented the Northeast Oregon Chapter at the State MATHCOUNTS competition in Salem, Oregon on Saturday, March 11, 2023.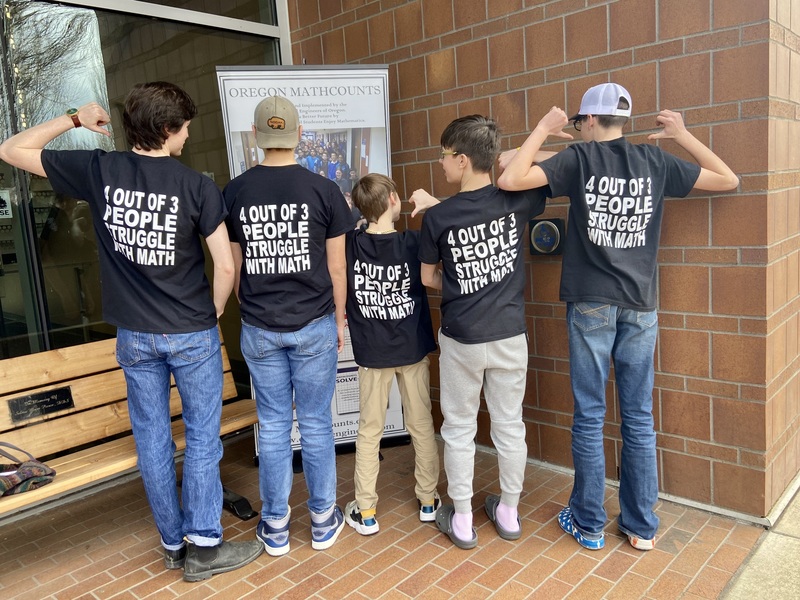 Earlier this year, Weston Middle School held a local competition identifying students who would represent the school at the Chapter-level competition on February 18, 2023, at Blue Mountain Community College in Pendleton. Wesley Thomas, Colton Brummett, Finley Perkins, River Dennett, Bennett Cavalletto, Colby Perkins, and Theo Sprenger all competed against other students from the Northeast Oregon region, coached by Haven Neal. Colby Perkins came in 4th overall and 3rd in the timed Countdown Round. Finley, Bennett, Colby, and Theo were also recognized as the first-place team, earning a spot at the State Competition.
Colby, Bennett, and Theo are Honor-Roll-earning 8th-grade students at Weston Middle School who also represented the school on both the football and basketball teams this year. Colby and Theo participate in Weston Middle School Leadership and Bennett is an active member of Stateline Livestock 4-H. All three are beginning their Babe Ruth baseball season next month. Finley Perkins, one of very few 6th graders qualifying for the State competition, is an Honor Roll student who also played football and basketball for the Weston Middle School teams. Coach Haven Neal teaches 8th-grade math at Weston Middle School.
This past weekend, the Weston team and Coach Neal traveled to Salem, Oregon for the State competition. Arriving in town on Friday, they were greeted by Senator Bill Hansell (R-Athena) who spent several hours touring the students around the Capitol building, introducing them to other legislators and sharing insights on Oregon state history and the political process.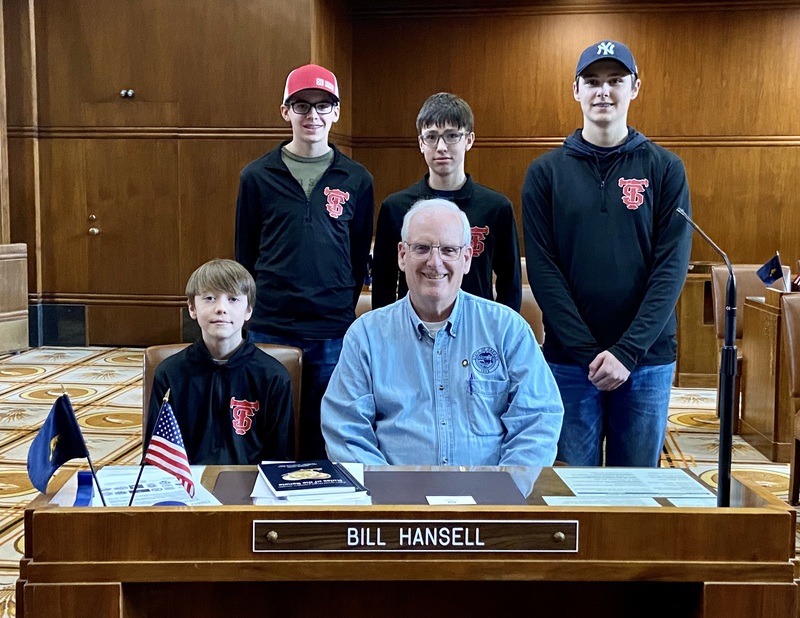 On Saturday morning at Chemeketa Community College, the Weston team competed as individuals in a Sprint Round and Target Round, then together in a Team Round, alongside 20 other teams from across Oregon. The Weston students were not among the top 4 competitors, who will represent Oregon in Orlando, Florida on May 14 and 15 at the National Competition.
Weston Middle School has a long-standing tradition of participating in the MATHCOUNTS program as part of their Mission Statement to create culture and programs that value individualized learning and provide opportunities for all to reach their highest potential. https://wms.athwest.k12.or.us/
MATHCOUNTS provides engaging math programs to US middle school students of all ability levels to build confidence and improve attitudes about math and problem solving. https://www.mathcounts.org/